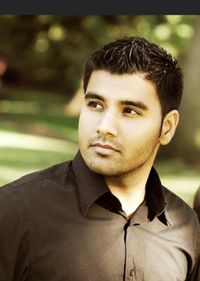 Sandeep Gill - PharmD.
Serving the Lathrop Community

Received PharmD. from Taro University
"We care."
Your full-service Pharmacy Experts
Here at Lathrop Pharmacy, your family's health is our top priority and we take the time to answer any questions. We offer traditional prescription filling, immunizations, multi-dose packaging, medication therapy management and much more.
Visit our pharmacy to receive 30% off Over the Counter medications. Transfer your prescription to our pharmacy today to receive 30% off of an Over the Counter product!
What Our Patients Love About Our Pharmacy
After moving to Manteca, we were in need of a new pharmacy. We were fortunate enough to contact Lathrop Pharmacy. They really impressed us. They went above and beyond to give us great customer service. We thoroughly recommend this pharmacy.
I have so far used this pharmacy only one time, but I am so so impressed. I transferred my mother-in-laws prescriptions here and they not only researched/found her insurance on their own, but they also delivered all 6 of the prescriptions the SAME DAY. Go local and support your local businesses!
Friendly staff and great customer service.
❮
❯